What is ERP?

Enterprise Resource Planning (ERP) is a business operation management software that allows organizations to deploy a modular based integrated application solution to manage their daily processes with automation to many back-office functions. When you think of applying ERP solution to your business, it's not only important to know the best software but choosing the right partner to implement your ERP system is equally important.
"AppNvent" understands that once the best ERP solution is selected, implementing that software can be intimidating.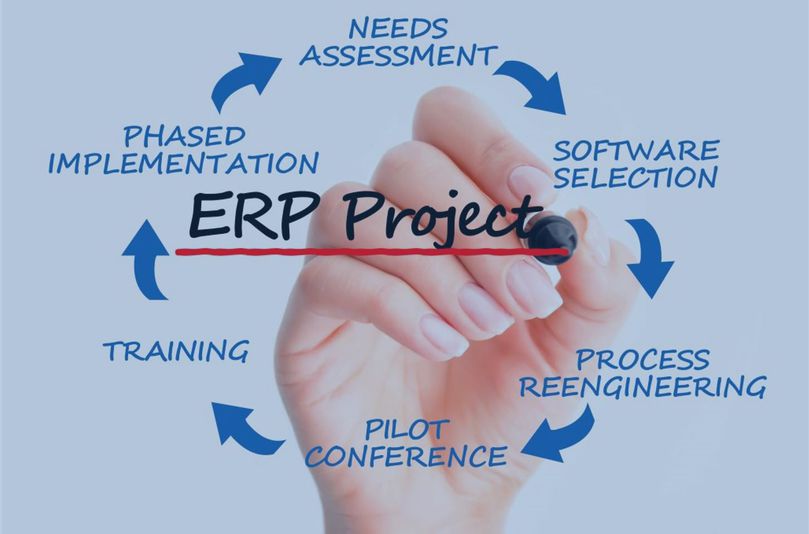 ERP Implementation Process

ERP Implementation processes involves examining present businesses practices, managing change, migrating and cleansing data, installing the software, moving financial data over to the new system, configuring for users and processes, creating products and training users to the software.
With everything done properly the expected results should be;
streamlined operations, easy to use functionality, real-time view of your business anytime, anywhere and on any device.

Understanding Project Setup

When a company decides to implement ERP software the first and foremost requirement is to build the understanding to the business operations and processes, identifying if it is a single or multi-company setup and making proper financial estimations.
AppNvent understands that as each business could have its own business needs so every project should not be treated the same due to its dynamic nature.
Based on proper understanding to the setup we give prognosis if the project could be implemented by staying within the standard boundaries or would require minimal or advance customization.
Odoo ERP software provides the flexibility of scalable module based solutions that can be implemented for all types of business either be Small- medium or large enterprise setups.